Bill Silverman

"Augmented Reality - Introducing the MS HoloLens"

MEETING DATE: Thursday, November 30, 2017
                    
 6:45 to 8:45 p.m.
Bill Silverman, the head of the BCUG graphics workshop and BCUG trustee, will be our guest presenter for the Thursday, Nov. 30, 2017 General Meeting, which starts at 6:45 p.m. The topic will be "Augmented Reality - Introducing the MS HoloLens." Bill will review the difference between augmented reality (AR) and virtual reality (VR). Bring your smart phones to see some remarkable apps using both AR and VR. Also bring a few good crayons to create your own example of AR at work, and play!
So what is the MS HoloLens? From the MS HoloLens website: "Microsoft HoloLens is the first self-contained, holographic computer, enabling you to engage with your digital content and interact with holograms in the world around you. Microsoft HoloLens is a Windows 10 device with powerful apps and features to help you do great things."
Bill has put together a presentation that informs us about what the HoloLens is and the extraordinary new technologies and applications that its use will enhance.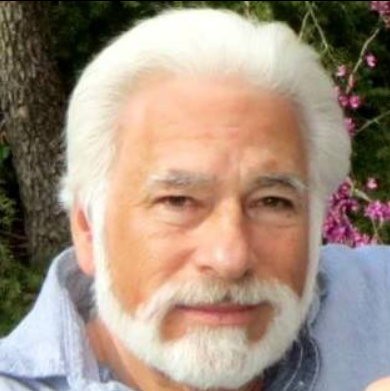 Bill Silverman has been a BCUG member for more than 22 years. When he turned 50, he began thinking about retiring from a long career as a NYC high school science teacher. Although Bill had two licenses (to teach high school chemistry and to teach high school physics) and although he had some exposure to computers, he felt very inadequate in the new world of cyber adventures. A friend told him about BCUG and Bill has been a member ever since. Bill is now a long time BCUG trustee.
When Bill did retire in 2001, he was already an active member of the BCUG graphics workshop, headed by Andrea Tarr. Bill had a long history as a painter, having started with paint-by-number velvet and canvas projects when in junior high. Over the years Bill progressed to the point where he was creating and painting his own original works in realistic style, in surrealistic style, and in op-art style. If you know Bill, you won't be surprised to learn that he did a number of realistic portraits of Marilyn Monroe.
While a student at Brooklyn College he had a number of on campus art shows, and in later years was also involved in Greenwich Village art shows. While living in Marlboro, Bill has had a number of art shows at the Monmouth Country Library Headquarters in Manalapan and the library in Wall. As a result of one of his Manalapan solo shows on his op-art works, he was invited to be the sole guest for a 30-minute cable TV art program. Once Bill got his first computer and was introduced to CorelDraw and then to Adobe PhotoShop, he stored away his brushes and tubes of oil paints and acrylics and developed a passion for computer graphics. After retiring, Bill earned an associate degree in computer graphics from Brookdale Community College. While there, he won a National Association of Photoshop Professionals (NAPP) scholarship to attend a three-day PhotoShop training session in Tampa, Florida.
Ever since his youth, Bill has also had a strong interest in nature and horticulture. His college biology professor was a world-famous orchid taxonomist who was also involved in work with the orchid collection at the Brooklyn Botanic Gardens. Bill became hooked on orchids. Years later he became a founding member and vice-president of the Staten Island Orchid Society.
When, in 1985, Bill and his family moved from Staten Island to Marlboro, Bill became a member of the Deep Cut Orchid Society. He is still an active member there. One of his first projects upon relocating was to build a greenhouse for his orchid collection. That greenhouse contains many other plants that Bill has been growing for years, including an orange tree that he purchased for $1 from the Sunkist orange juice company while he was a high school student in Brooklyn.
Since January 2009 Bill has been the head of the BCUG graphics workshop, succeeding Andrea Tarr. Over the years he has done some remarkable and memorable presentations for the graphics workshop, the BCUG general meetings, at the Trenton Computer Festival, for photography clubs, gardening societies, senior citizens, etc. Topics included are "Anamorphic Art - from Leonardo to the present", "Gardens of the Master Gardeners", "3D Photography - Its history, science, and future applications", "The Allure of Marilyn", "Halloween in a New Dimension", "An introduction to the MS HoloLens", "Virtual Reality", "The Philadelphia Flower Show", "An Ode to Dance", as well as "An Introduction to Our Creepy, Crawling, Hopping, Flying, Biting, Stinging, and Blood Sucking Neighbors".
Bill also studied to become a Master Gardener. His presentations often reflect his interests in landscaping and horticulture, art, science, and technology. Bill has a strong interest in photography, and especially in 3D photography. With his Fuji W3 3D, Bill has built up a wonderful collection of 3D photos from many of the beautiful gardens he has visited in the US, Mexico, Wales, England, etc. He loves sharing these images with others on his LG 4K 3D TV.
Bill is probably best known for his slideshow presentations. His favorite software program is Photodex's Producer. Bill has been one of their beta testers for many, many years and has given Photodex some extremely important developmental suggestions. To get an idea of the kind of work Bill does, you can view his YouTube postings by going to www.youtube.com and then doing a search for "mrwhs67".
Come on down to the Nov. meeting for an informative and entertaining presentation, and don't forget to bring some your crayons and smart phones!
Remember that interested relatives and friends are always welcome to our meetings and workshops.