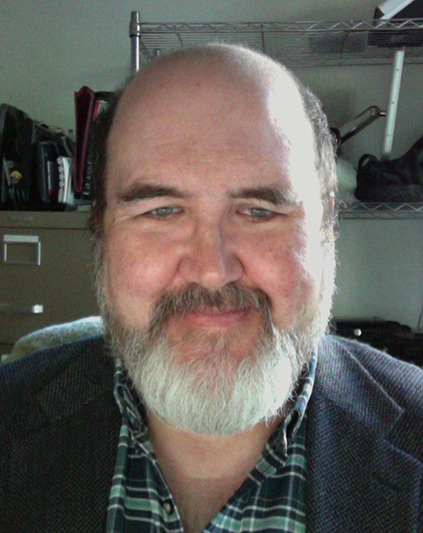 Lee Maxwell
"How to avoid Internet and telephone computer scams"
MEETING DATE: Thursday, February 28, 2019
6:45PM - 8:45PM in


                    

The Middletown Library Computer Lab

                    

55 New Monmouth Road, Middletown, NJ 07748


                    
Summary
Lee Maxwell will speak on "How to avoid Internet and telephone computer scams." A representative of a law enforcement agency that deals with these kinds of crimes may join him.
Description
The Internet and the World Wide Web started out as visions of world-wide sources of helpful knowledge-sharing and all-around goodness for humankind, even though the creation of both was financed in part by the U.S. Department of Defense. Those promises in general have fulfilled as the Internet and Web have grown into billions of links between computers and other devices, but they also have become full of dangers to users who lack the knowledge and wisdom to avoid those dangers.
How much do you know about those dangers? You may have heard of phishing, but do you know what it is and how it works? [The head of the Clinton campaign in 2016 didn't, and he wished he did.] How about pharming? How about SMishing [yes, it's a thing to be wary of]? How about pop-up website warnings? How about the phone call from Microsoft reporting you have a virus on your computer? Who you gonna call?
While there is no scambusters around here [although there is scambusters.org, but they're located in North Carolina], you can protect yourself from scammers before they scam you, by knowing how to handle scam attempts before they happen to you, and by fortifying your computer, smartphone and other devices from infections from the Internet. And it doesn't hurt to be a little paranoid about the Internet and World Wide Web.
Lee Maxwell, long-time self-employed computer troubleshooter, plans to talk about "How to avoid Internet and telephone computer scams" at the next General Meeting of the Brookdale Computer User Group on Thursday, Feb. 28. The meeting starts at 6:45 p.m. in the large community room of the Middletown Township Library, 55 New Monmouth Road, Middletown.
Lee plans to cover what kind of threats to worry about, including fake websites claiming your computer has a virus, or phone calls from scammers claiming to be from Microsoft or some other big company claiming the same thing, or scammers claiming to be from the I.R.S. or some other government agency.
He will discuss how harden your computers, smartphones, tablets and other devices from attack; how to protect your identity and financial information; how to know what's fake and what's real when you encounter it, and how to respond appropriately to these attacks when they happen.
Lee hopes to be joined in this presentation by a representative of law enforcement, but the time will tell if recruiting a representative is successful.
Speaker Information
Lee Maxwell is owner of Dr. Gladmax Macintosh Services, a 20-year-old, one-person company that goes on-site to help small businesses and just folks solve problems with their computers, smart phones, tablets, printers and other peripherals, networking devices, and all kinds of software and services.
He also is a long-time instructor with the Monmouth County Vocational School District, who has taught courses in print and web computer graphic design, and how to use devices like iPhones, iPads, Android devices, computers and other stuff.
He also is the long-time editor and publisher of BCUG Bytes, this club's monthly computer newsletter, and is the co-leader of two BCUG workshops: MacWaves, for users of Mac computers, iPhones, iPads and other Apple products, and the Linux User Group, for people interested in the many operating systems, called distributions, that are based on the Linux or UNIX kernels and work on computers and other devices.