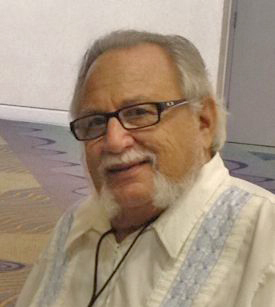 Hewie Poplock
"Cutting the cord: Things to consider before firing your cable company"
MEETING DATE: Thursday, March 28, 2019
6:45PM - 8:45PM in


                    

The Middletown Library Large Meeting Room

                    

55 New Monmouth Road, Middletown, NJ 07748


                    
Summary
Hewie Poplock will speak on "Cutting the cord: Things to consider before firing your cable company."
Description
There are many reasons to cut the cord, according to Hewie Poplock, the featured presenter scheduled for the next BCUG General Meeting on Thursday evening, March 28, in the large meeting room of the main branch of the Middletown Public Library.
Most do so to save money. Others do it to have better choices and just to be able to fire their cable company. There are many choices of products and equipment, as well as services that are now available to let us change the ways we have done things in the past.
Hewie will talk about over the air and over the Internet services, including the many ways to fulfill your wants and needs as to TV viewing. He will include information about Broadband and even Internet home phones. This presentation will help you understand many of the newest possibilities for TV viewing and what to look for to satisfy you and your family.
Be prepared to have a lot of the confusion make some sense and to determine if it may be the move for you soon. TV, as we know it will disappear in the next few years and you will understand what is happening and what choices are available now and what to look for down the road.
Speaker Information
Hewie is a member of the Central Florida Computer Society and is that group's Windows SIG Leader; he also is an APCUG Representative. He attended his first user group meeting armed with a yellow legal pad and 21 questions. Although only four of them got addressed at that first meeting, he knew that computer user groups were an invaluable source of help, information and friendship. That was in 982 at an Osborne User group.
He has been active in the user group movement ever since. He likes to help computer users and give back much of what he has learned over the years. Hewie is a former APCUG director, a member of the Sarasota (FL) Technology User Group and is the current CFCS Windows SIG chair, which has been a virtual SIG for over 2 years. He was also a part of the formation team, moderated, and presented at many of the APCUG Virtual Technology Conferences, which now has had 20+ quarterly virtual conferences. Hewie's latest passion is Chromebooks 4 Seniors.
You might want to check out what is new in his technology world by visiting his websites: https://hewie.net (news and reviews) and http://cb4s.net. His email address is hewie (at) hewie (dot) net.