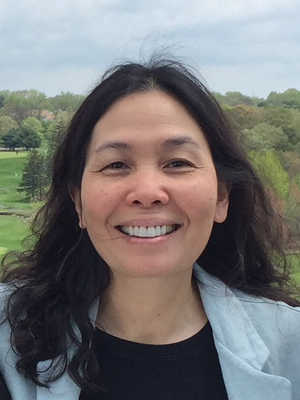 Mai-Uyen Nguyen
"Providing computer support to Fulfill, to help manage volunteers"
MEETING DATE: Thursday, June 27, 2019
6:45PM - 8:45PM in
The Middletown Library Large Meeting Room
55 New Monmouth Road, Middletown, NJ 07748
Summary
June speaker Mai-Uyen Nguyen on "Providing computer support to Fulfill, to help manage volunteers."
Description
Mai-Uyen Nguyen plans to discuss her work with various local charitable organizations, but particularly will focus on the needs of Fulfill, formerly known as the Foodbank of Monmouth/Ocean County.
Fulfill, according to their website, strives to alleviate hunger and build food security in Monmouth and Ocean Counties. In Monmouth and Ocean Counties alone, Feeding America reports one in ten residents do not know where their next meal will come from and, of that number, 21,000 children in Monmouth and 25,000 in Ocean go to bed hungry tonight. Fulfill provides 13.2 million meals every year to help these neighbors. Fulfill also provides job training, assistance with health care and a variety of additional services that can assist those in need.
Through its network of 300 food pantries and kitchens, Fulfill provides meals and helps the counties' most vulnerable file tax returns, find health insurance, learn job skills and gain access to local, state and federal services to help families get on their feet for good. Through its culinary arts training program, Fulfill has graduated 389 trainees. Mai-Uyen will focus on Fullfill's needs for a volunteer management system, the process by which a solution was selected, and how this solution was configured to support the various departments within the organization.
Mai-Uyen's Background
Mai retired from AT&T in 2015, after 30 years as a systems engineer focused on network and services development for AT&T's global network. She is a graduate of Rutgers University, with a Bachelor's in French and Spanish, and a Master's degree in Computer Science.
To "pay forward" for the safe haven her family received as Vietnam War refugees to Canada and the US, Mai has been providing pro-bono software support to nonprofits that seek to alleviate poverty and build sustainable communities. These include several organizations in Monmouth County, where she and her husband, Vinh Vu, settled almost 40 years ago to start their family. Mai has been volunteering with Fulfill for over 3 years as a Mobile Food Pantry volunteer and to help set up Fulfill's volunteer management software.
She worked with SCAN (Social Community Activities Network) to transition membership and class data management to Salesforce, customizing the application to fit SCAN's processes. She has also been providing Salesforce support to Fondation Enfant Jesus, in addition to web site maintenance and the occasional French to English translation of foundation documents. FEJ is a nonprofit based in Haiti that aims to break the cycle of poverty for children and their families by operating a primary school and preschool, a community health clinic, and training programs for entrepreneurship.
Another nonprofit for whom Mai has been providing Salesforce and web site support is Casa Freehold, whose mission is to help immigrants integrate into their community. Lastly, she has been pitching in to help FINCC (Friends in Need Children's Center), an organization that provides enrichment programs and educational support services to children ages 8-18, with a focus on minority children.