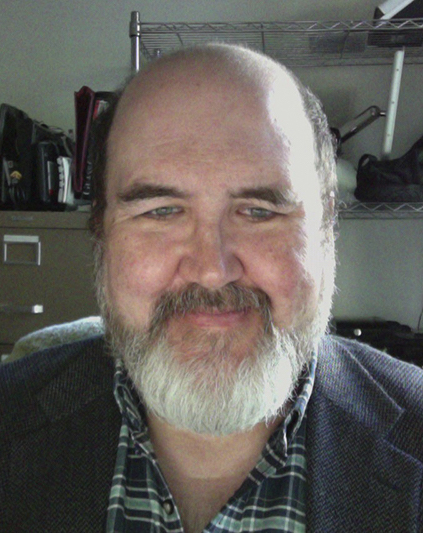 Lee Maxwell
"What is the right-to-repair movement?"
MEETING DATE: 
Thursday, Sept. 24, 2020
6:45PM - 8:45PM in
via Zoom virtual meeting.
Description
Back in the day [pretty much any time before the turn of the century], these truths were self-evident:
When you bought some device, whether it was a power tool, a television set, a lawn mover, a refrigerator, or an automobile, you owned it outright, and you could do with it what you want.
If something needed repair, you could fix it yourself [and learn how to fix it], or take it to somebody else to fix it, or [if it was under warranty] have the manufacturer to fix it, or replace it with a newer model.
If you chose to fix it yourself, you usually could find and buy whatever parts you needed, and information on how it worked and how to fix it. Many products came with repair schematics included.
Flash-forward to the past decade and you will find that more and more manufacturers, especially products containing computing hardware and software, have been quietly restricting the ability of anyone other than employees or franchisees of those manufactures to repairs these products. They are doing this to increase their income at the expense of consumers [something makers are reluctant to admit].
The extent of the erosion of the rights of owners of electronic devices, and the fight to restore those rights, will be the topic of a live presentation by me, Lee Maxwell, at the September BCUG General Meeting, starting at 6:45 p.m. on Thursday, Sept. 24, via Zoom meeting.
One of the pioneers of this change is Apple Inc. For years now, anyone who's owned an Apple product, especially an iPhone or iPad, has learned that the only place that Apple wants you to get it repaired is through the Genius Bar in an Apple Store.
Apple's repair strategy is fix any product that remains under warranty, in order to keep you a happy customer. However, if your Apple device is out of warranty, a Genius often will tell you it cannot be repaired without replacing most of the guts of the device, especially if there is any sign of contact with liquid, and be "encouraged" into buying a new one. This makes sense if you "follow the money"; Apple makes more selling a new product than repairing an older one.
However, Apple also has also been aggressively restricting the ability of owners, independent repair shops, and even its own repair facilities and authorized repair shops from fixing Apple products, especially because consumers and independent shops can make repairs at a far cheaper cost than Apple. That's because repair shops will fix only defective parts of a device component, while Apple just replaces the entire component, again at a higher cost to the consumer.
Apple isn't the only company with these policies:
Manufacturers of medical devices, including life-sustaining ventilators, will not allow techs in hospitals to repair malfunctioning units, requiring company techs to do that work, at a much higher cost.
Agricultural equipment manufacturer John Deere will not allow farmers to repair their equipment, again requiring local dealer techs to do the work at a much higher cost.
Techs in the U.S. military are unable to make repairs to at least some expensive gear in the field, because manufactures of that equipment require that it be sent back for repair by the company, thus denying the use of often critical equipment to warfighters in the field.
A coalition of independent repair shops, consumer advocates and others have joined together to oppose this growing trend. Led by the Digital Right to Repair Coalition, these include independent repair shops, vendors of repair parts and equipment, consumer advocates and citizens.
In their statement of principles, the coalition argues that manufactures should provide to consumers and repairers the following:
Information: The documentation, software, and legal ability we need to repair our own products — or choose someone we trust to do it for us.
Parts + Tools: Fair access to service parts and tools, including diagnostics.
Unlocking for Repair and Reuse: We should be able to unlock and modify the software and firmware that is required to operate our products.
Unencumbered Resale: We should be able resell our products (including the software needed to operate them).
Repairable Products: Designers should integrate design for repair and recycling principles into product development.
For more information on the effort to achieve right to repair, including how manufacturers respond and the status of legislation supporting the right to repair in New Jersey, please join the BCUG General Meeting Zoom event to find out more.
About Lee Maxwell
I am a self-employed computer consultant and troubleshooter who also teaches computer courses part-time. I also have edited the BCUG newsletter, BCUG Bytes, for the last 16+ years, and co-lead two BCUG workshops, MacWaves and the Linux User Group.