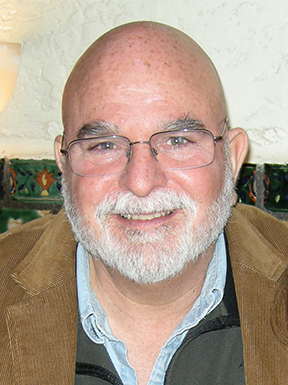 Bob Shindel
"What's new and improved in iOS 14 and iPaOS 14?"
MEETING DATE: 
Thursday, Aug. 27, 2020
6:45PM - 8:45PM in
via Zoom virtual meeting.
Click here to download a PDF of Bob's presentation!
Description
When the iPad was released, Steve Jobs described it as a "content consumption device," as opposed the Macintosh computer, which was a "content creation device." Since then the industry has changed greatly, and Apple is adapting to these changes.
Serious desktop Mac computer users who sneered at those who used the iMac, often now find themselves using an Mac mini or iMac, instead of the far more expensive Mac Pro or iMac Pro. Some desktop users now use a MacBook as their sole computer instead of as a secondary computer, while MacBook users have switched to their iPads.
Bob Shindel, co-leader of the MacWaves Apple device user group [a BCUG workshop], will talk about the changes and improvements in the newest versions of Apple's device operating systems, iOS 14 and iPadOS 14, during the October Zoom meeting of the BCUG General Meeting, starting at 6:45 p.m. Thursday, October 22.
Apple Inc. released its latest iOS for its iDevices operating system on Sept. 16. Beginning with iOS 13 there is a now separate iOS for the iPad. Just to not let the Apple Watch feel left out, Apple also released WatchOS 7 for its Apple Watch Series 3 and later, but upgrade also requires an iPhone 6s or later running iOS 14.
This rapid succession of upgrades for the iOS operating systems iOS12, iOS13 and now iOS 14 is all part of Apple's long-term strategy called Project Marzipan, to merge the macOS and iOS operating systems as closely as possible and make applications for the iOS devices completely compatible with the Macintosh OS and vice versa. This will streamline app development and drastically reduce the investment in app development in both time and money, thus making transiting your work between your iDevice and Macintosh effortless.
Apple device users now want more content creation functionality from their iPads as they are planning in the near future to either replace their MacBook with an iPad or use their iPad as their serious 'content creation device' in conjunction with their Mac. In meeting this need, Apple has brought out the iPad Pro, which is very serious 'content creation device' and adapting their iOS to reflect these needs.
Apple's iOS 12 and 13 were improvement to the stability of the operating system. Now with iOS 14 Apple focuses on functionality. As Apple did with upgrading the Macintosh operating system, Apple allows users to keep the classic view of older system while using the new system, blissfully unaware of the over 100 new changes Apple has made available to them.
If I was not the iOS workshop leader for MacWaves, I, too, might be ignorant of these new changes and what is available to me now in this new iOS: "I don't know what they are, I don't need them, why did Apple do this to me, I was happy with the way things were, and get off my lawn kids!"
Widgets are out in front of this new iOS version, and Apple has now put them on the Home Screen. (Android users are asking what took Apple so long to do this. I suggest that they ask the official Apple 2 button mouse about this for the answer.) As of this writing there is a very limited amount of 3rd party Widgets available but expect the flood gates to open soon!
There are also a bunch of new Widgets from Apple available now. One that I use now use frequently tells me the battery level of both my iPhone and Apple Watch making it easier to check the levels and perhaps charge up these devices before leaving for a long walk, jog or bicycle trip. As of this writing, Widgets are not very interactive. The user can do minor edits, such as location for your weather widget, but not much else. Smart Stacks are scrollable stacks of Widgets to which you can add or subtract widgets.
The App Library is new and is much like Android's App Drawer. The app library is organized by Apple and the user cannot edit them, Cupertino knows best. You can now hide whole pages of seldomly used apps. They are still available to the user in the App Library or the new page that lists all the apps on the iPhone in alphabetical order. making searching for the seldom used app much easier.
A new Compact User Interface keeps one of your apps, like FaceTime, or Movies, from hogging up all the iPhone's screen real estate thus making multi-tasking much more functional.
Privacy is also improved in iOS 14 and there are now new setting to let the user better protect their privacy. There are improvements to Safari's anti-tracking abilities, lights that show up when either your camera or microphone are in use. Create your own private WIFI MAC address or make your exact location fuzzier for others to see.
The Maps app has added improvements of owners of electric vehicles and bicycle riders will find most useful.
Perhaps the most 'unApple' like change in iOS14 is that iOS 14 allows the user to set a default browser, that is not Apple's Safari, and a default email client that is not Apple's Mail.
Now iPhone and iPad users can spend hours editing Widgets, rearranging their Home Screen to their liking, make a multitude of changes to the Settings for power saving and privacy and get comfortable with all these changes, just before the new upgrade is released by Apple.
About Bob Shindel
Bob Shindel has been the co-leader of the MacWaves Apple device user group for nearly 20 years, and has become the resident expert in iPhones, iPads and other Apple devices, having done extensive troubleshooting of all of these devices and Macintosh computers.
He is retired, married with two grown sons, and resides in Middletown Township with several cats. A native of Michigan and former resident of Staten Island and Fair Haven, he is an avid bicyclist, photographer, vegetarian, and opera lover.