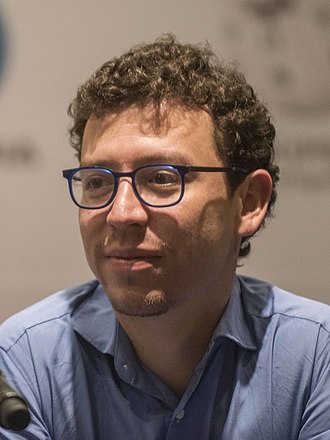 Luis von Ahn
"How Duolingo Uses AI to Assess, Engage and Teach Better"
MEETING DATE: Thursday, May 25, 2023
6:45PM - 8:45PM (Zoom meeting room opens at 6:45 PM; Meeting starts at 7 PM)
via Zoom virtual meeting.
Description
Luis von Ahn, Co-Founder and CEO of Duolingo. Duolingo is the most popular way to learn languages in the world. With over half a billion exercises completed every day, we have the largest dataset of people learning languages ever amassed. In this talk, he describes all the different ways in which we use AI to improve how well we teach and how to keep our learners engaged. This is the Joseph Priestley Lecture of 2022 at Dickinson College.
Background of Luis von Ahn
Luis von Ahn was born 19 August 1978 is a German-Guatemalan entrepreneur and a consulting professor in the Computer Science Department at Carnegie Mellon University in Pittsburgh, Pennsylvania. He is known as one of the pioneers of crowdsourcing. He is the founder of the company reCAPTCHA, which was sold to Google in 2009, and the co-founder and CEO of Duolingo. In 2018, von Ahn was awarded the Lemelson-MIT prize for his "dedication to improving the world through technology." A web search will find many awards to him and many video presentations.